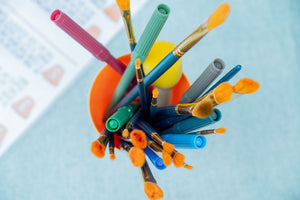 What we're about
Here at PaintPott, we bring creativity and mindfulness to your doorstep through Pottery Painting Rental boxes, taking all the fun parts of Pottery Painting cafes and leaving the rest. Giving you the time, quality and customer service, you deserve.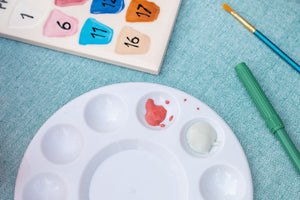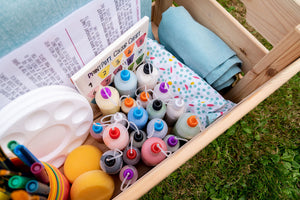 What we do
We deliver our Pottery Painting Rental boxes to postcodes in and around Southampton, Hampshire, fully equipped with everything you need to create a masterpiece and look good whilst doing it. We have a large range of Pottery to choose from for all ages and abilities, plus you get to keep the boxes for 24hours so you can paint in peace, knowing you'll have the time to bring your imagined piece to life!
How to book
We're open 7 days a week with deliveries between 10am & 6pm, all you need to do is book the day you've got planned, the 2 hour timeslot for delivery on the day and then pick which pottery items your party would like!
We'll confirm a smaller timeslot the day before, deliver on your chosen day and collect your beautiful masterpieces the next day around the same time. Then your items will be glazed and fired in our studio kiln, before being returned to you within a week*.
*may be longer during busy times.
Book here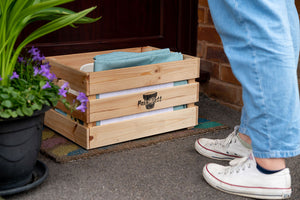 More services
Here at PaintPott, we believe Pottery Painting is for everyone at all stages of life, all you need is a little imagination and to be open to a new creative experience. Therefore we provide our Pottery Painting rental kits not only to customers at home, but also to care homes, after school clubs, children's groups, WI gatherings and charity events. All available at a slightly discounted group pricing.
Get in touch with us today to discuss how we can bring a bit of mindfulness and creative fun to your next meeting. 
Contact Us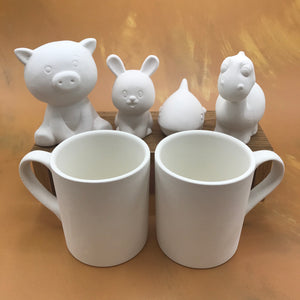 Getting booked in
Would you like to host your own party? How about a summer creative activity in the garden with friends? Or perhaps a quiet night in with your family?
Covid-19 Information
Whilst Covid-19 is still around, we will be committed to ensuring our boxes are thoroughly disinfected between customers which is standard practice. All of our staff are fully vaccinated and continue to practice hand hygiene, they will still be wearing masks upon delivery & collection and doorstep drops will remain in place.
From our customers, we ask for you let us know ASAP if you or your party have COVID-19 or will be self isolating at the time of your booking. For safety reasons (and to ensure you can still have fun), we will reschedule your booking free of charge.
If you have any queries regarding our safe practices, please get in touch here.